News about Tales from Trollhättan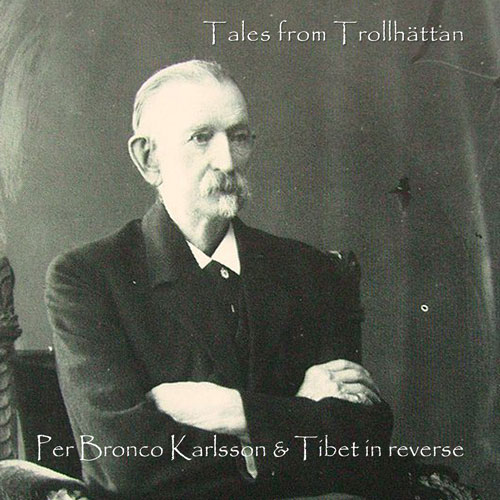 A mini album – Tales from Trollhättan – with Per Bronco Karlsson and Tibet in reverse has been delivered to British RouteNote for digital distribution. Tales from Trollhättan includes three songs:
1. Eight legged Doug
2. Bronco Billy and Shadow
3. Neighbors in the sun
The person on the cover is Ernst Stridsberg, an industrialist from Trollhättan. Ernst Stridsberg was co-founder of the famous factory Stridsberg & Biörck. The story of Eight legged Doug occurred in Trollhättan during the early sixties and is well known by Trollhättan´s inhabitants.
Release in major digital stores will be announced on this blog.
Per Bronco
---
Per Bronco Karlsson in digital stores