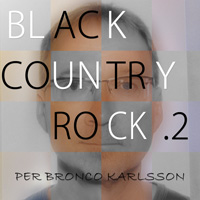 News 5 March 2012: I have a new single ready to go! It will be called Black Country Rock .2 and the songs included will be:
1. Alien lady Stardust
2. Center of hopelessness
If I find somewhere in the release process where I can write a sub genre for this single, then it will be Bowie nostalgia.
The single should be out in digital stores in March or April 2012.
Per Bronco Karlsson